Applying for a distance learning Bachelor, Master, PhD or Short Course is not that much different from applying for an on-campus programme.
Distance vs. traditional education
If you consider applying for a distance learning degree, you need to follow almost the same steps like for an on-campus programme. At certain universities, however, you might have the advantage that application regarding distance learning programmes may be submitted more often than for on-campus learning programmes. While for a traditional Master programme, for example, there are maximum two submission deadlines and two admission sessions per year (if not only one!) for a distance learning Master programme there may be four or five submission deadlines and admission sessions per academic year. For some programmes, you may even enrol all year around! This of course, increases your chances of admission and makes the application procedure more flexible for the student.
What does this mean in practice?
So if for example September is not a good starting time for you because you are not yet done with the previous programme, then you can just start in December and you don't have to wait to start in September the following year. In the end, this is what distance learning is about: providing you with more flexibility than traditional education. On top of this, access to many distance learning programmes is much less restricted than to the on-campus programmes. Most of the time there are no selection criteria based on excellence, in some cases you may even enrol no matter your educational background (check out Open Universities if you are interested in this).
View and compare 9,360 distance learning programmes
Step by step application guide
After you have identified the distance learning programme that you wish to follow, then the application procedure includes roughly these steps:
Step 1: complete an online application form, which will probably require you to previously set up an account that includes some personal information
Step 2: upload the electronic versions of the following documents:
Curriculum Vitae
Copy of your passport
Copies of your previous qualifications and transcript of records
Proof of English language competencies
Motivation Letter
Recommendations (from former professors or employers or both)
Any other documents specific to the study programme you're choosing or to your particular education level
Step 3: certain universities or programmes may require an interview, which can be conducted over the phone or online
Step 4: wait for the decision on your admission
Step 5: in the happy case in which you have been admitted to the desired programme, you have to enrol as a student. This enrolment can also be done online and may require also the payment of the full or partial tuition fee.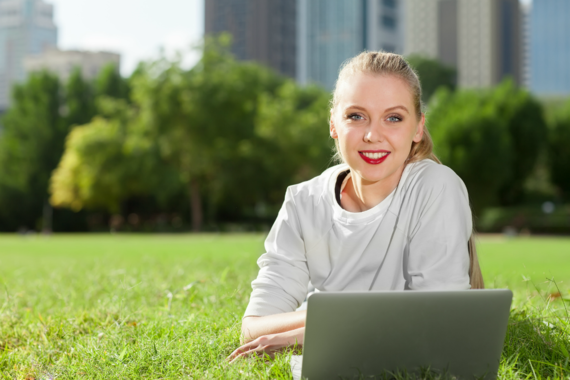 No need for physical presence!
So, as you can see, the application is not much different from the classical application. At most, the application and enrolment procedures for a distance learning programme are more flexible, more frequent and don't require the physical presence of the applicant throughout the entire process.
Other requirements
The differences are higher after the beginning of the study programme. As many distance education programmes rely on education through the internet, once enrolled, make sure to have the right equipment ready – such as a reliable computer, a stable Internet connection and access to the particular software as provided by your distance learning institute. If you lack any of these, do not worry: Some institutes cooperate with learning centres throughout the world – allowing you to make use of their technological infrastructure to facilitate your learning.
Good luck!