The truth is there is no simple answer to this question, but considering the current fact that a larger number of colleges and universities have been introducing online study programmes, it has obviously become an increasingly viable study option.
Distance education has grown in different dimensions to become the chosen route for higher education. The eligibility aspect of distance learning attracts even adult students to pursue higher education. This growing market came as a result of the increasing demand for better competencies for a particular job. To cater this growing need, some universities even offer intensive online Master programmes that allow students to graduate earlier, so they can get a job faster.
In addition, the technology boom has bolstered the distance education space, through better reach, promising to deliver a bright future.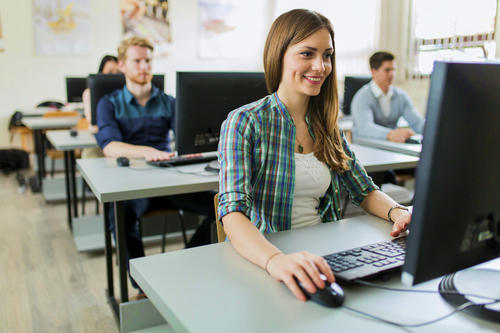 Find and compare 10,679 distance learning programmes
The positive and prospective aspects of online learning
1. Flexibility
Distance education has scored high in terms of the flexibility it offers. Additionally, remote access to distance learning courses help students worldwide to study from their own comfort zone. Greater than flexibility, distance learning provides students' independency, in terms of allowing them to focus more on acquiring knowledge or skills they need to work on and skip aspects they already know.
2. Innovative curriculum applied to current employers' requirements
Apart from this advantage, the teaching style in terms of faculty and course structure has evolved in order to align with the required standards of the current job market. Distance learning courses ranging from humanities to management feature industry relevant curriculum to make them more applicable and accountable in the job industry. Thus, learning extends to the scope of non-academic sessions, with faculty/mentors equipped to handle different facets of subject training.
3. Quality online resources
Instant access and quality resources are important aspects of learning in distance education. The online medium with its 24/7 connectivity serves as a global interface for students to network with their peers, share knowledge, learn from the experts and grow in all terms. All these aspects of new-age distance education lead to a credible and sometimes, more valuable consideration in the eyes of future employers.
Although for many distance learning programmes, the teaching method still covers printed materials, these are backed up by audio CDs, video DVDs, and online resources. Some universities even have their own YouTube channel, and allow students to download materials from iTunes and listen to them on MP3 players.
Distance learning credibility in the competitive job market
In the beginning, mostly people in the mid-40s to 50 years were registering for distance and online degree courses. In recent years, however, many students that opt for distance learning are typically in their mid-30s, which captures the fact that a career change might be one of the most important motivational factors for taking these kind of courses.
The competitive job industry further establishes the prominence of distance education. Enhanced skills and experience, through industrial exposure, play a vital role to jump-start or progress with a career. Working professionals, therefore, get the competitive edge, when they pursue studies while on the job. Employers, on the other hand, get the benefit of using existing employees for newer responsibilities or multiple job roles.
The advantages of a distance course help starters thrive in the modern-day competition. Students can enrol for any course they aspire to study and are not bound by the constraints of time and space. At the same time, they can secure employment and create a wealth of experience. Backed by experience, distance-learning students have the right combination of academics and practical knowledge to progress in their career.
Distance learning has opened up a wide spectrum of opportunities for mothers who still want to take care of their family, thus, continue spending their time at home and also have the chance to further their education. Combining motherhood with achieving an online degree can prove to be an amazing and quite unique experience and it ultimately can lead to a successful career in the future.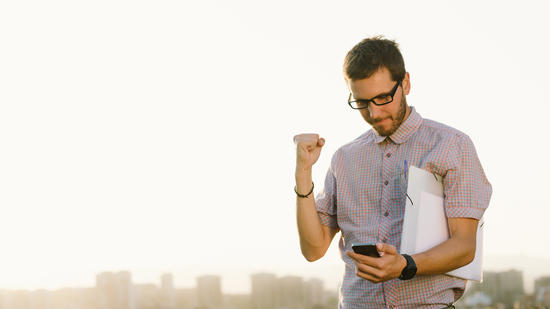 Distance learning – reaching the goal of "education for all"
Distance education has become an important and extremely valued part of tertiary education, with colleges and universities providing certifications that are equally acknowledged with the certifications students receive from a traditional study programme. Online education, including courses and distance degrees has managed to make education more accessible and to bring a significant contribution to the global education goal – "education for all".