Many degree programmes in distance education have no specific entry requirements, others have the same requirements as face to face programmes on that level.
Most open universities don't have specific entry requirements, as they are open to all students, especially to these, who need a second chance to follow higher education. Hence, open universities are accessible for you, even when you might not have a certificate from secondary school.
The open Universities - opening access to education
In Europe, the Open University of the UK (1970) was the first established to organize open and distance education for a broad range of curricula, especially to widen the participation of students who don't fulfill all usual admission criteria. Consequently, in the Netherlands, Spain, Portugal, Greece, Cyprus, Turkey open universities were established, using the same model with an open admission. Millions of students have successfully followed open university education in the meantime and still do so.
Because of the open admission, teaching and learning are especially conceived to adapt to the needs of students and to make them successful in their study. The courses are student-centred and therefore, developed according to a model which supports independent learning, as most of the students are employed and study at home. The content is well explained and structured around learning activities and assessments. Special course units are aimed at remedying eventual knowledge gaps. Multiple learning media are used. Learning is supported by face to face tutorials in study centres and/or by learning communities online. Students get personal study guidance and attention. All this should enable students, who don't fulfill all entry requirements to study degree programmes at the university level.
For Master degree programmes, open universities might require entry requirements too.
Requirements to enrol at other DL institutes
Some distance teaching universities apply strict entry requirements as conventional universities do. (e.g. in Germany). In this sense, they are not always open. Then, the same entry requirements apply as for on-campus programmes, even at the bachelor level.
Like in conventional universities, for many courses entry requirements are not applicable, when you want to follow a course to obtain some credits. In this case, you enrol for a specific course only. These credits count when you would register at a later stage for an entire degree programme. Often, credits are taken in a framework of professional development or continuing education.
Find and compare 10,310 distance learning study programmes
As open and distance higher education is primarily meant for mature students, usual entry requirements can be replaced by an assessment of prior knowledge. Of course, this is important to students, who already got a lot of knowledge and skills through their work experience.
In other distance programmes, prior knowledge gained from work experience or through another way is valorised. In this case, the university will recognize this as meeting a requirement for some courses or programmes.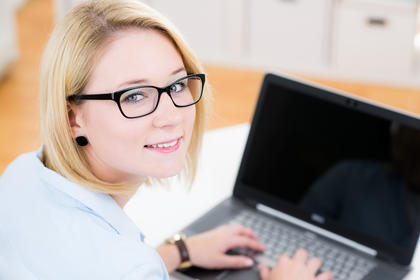 Increasing choice, diversity of models
In order to widen the participation in higher education, the Bologna process has stimulated the accreditation of prior (experiential) knowledge and competencies for accessing degree programmes. This is especially meant for mature students in a context of lifelong learning and it is one of the factors to enhance the flexibility of higher education. Universities apply specific procedures or domain-specific tests for the recognition of prior learning. When you apply for a degree programme and you don fulfill all entry requirements, it is useful to inform yourself about this at the university of your choice.