There are several key differences between distance learning (DL) and traditional on-campus studies. Some of the most significant differences are that, in distance education, your work is done entirely with the help of your computer and usually in absence of a tutor. That means you may spend hours in front of your PC without getting disheartened. You will probably be more relaxed and you will be able to get up and leave the room whenever you want.
Find and compare 12,877 distance learning study programmes
So how does this affect your studies?
Your distance studies are usually divided into four main parts:
Forum discussions
Maintaining a personal portfolio
Writing Assignments
Preparing for exams
Taking exams
Your active contribution in each of these parts is important for your success. You need to pass each of these sections in order to pass your course. A final mark is usually calculated at the end of the term over your performance. An example would be 20% on your performance in the discussions, 30% for your assignment, 30% for your portfolio and 20% for the MCQs (final exam).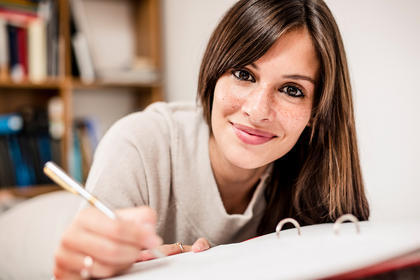 Here are some examples on how distance learning assessment works in practice.
Forum discussions
The main subject is split into various topics. For example, if the main subject is Diabetes, this is split up into types of diabetes, causes of diabetes, prevention of diabetes, etc. Similarly, the subject chosen by you will also be divided into other smaller discussion topics.
Usually, each discussion starts with 2 or 3 quiz questions related to the topic. Do not be nervous if you do not know the answer. The quiz is meant to start off a discussion and has no other value. To be able to make high-quality contributions to the discussions, you have to go through various websites and online journals to get relevant information which others have not discovered.
You shouldn't just copy information downloaded from the internet. You will have to present this information in your own words without changing the meaning. Please remember to quote the name of the author or the journal with the year and date accurately.
Your tutor will be following your comments every 2 or 3 days and he or she will point out your mistakes. This will be visible to all the students of your group. So, write your text, save it and check for mistakes before submitting your discussion.
The marks are given for the total number and quality of discussions you had during the course. That means the more active you are the better your score will be. You can lead a discussion by starting a new topic or you can follow the thread started by someone else.
New topics should be of the same subject, but not previously discussed in the forum. You should read all contributions and comments before supporting or contradicting the opinions and facts stated. Your comments should not be based strictly on your own opinion, and should be supported by a proper reference.
If you are not able to come up with a new topic you can follow the thread of another person and give the latest information on the subject. Remember, repetition of the same information has no value. Discussions are time consuming, but, you will notice that the new information you are gaining through the forum is enormous.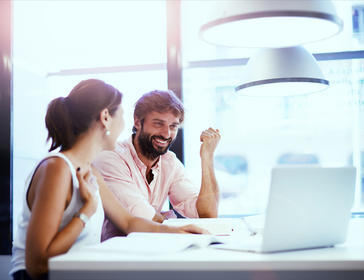 Maintaining a personal portfolio
When you discuss a topic in the forum, you can enter your key learning points in your personal portfolio. Such a portfolio represents your personal reflections on what you learnt in the discussion. It shows the examiner how much knowledge you have gained and how you will use it your daily practice.
You can always organize it as a diary. Make your portfolio interesting and remember to give a summary of the topic discussed that week, with proper reference. Your tutors will check your entries every week and will comment on the material.
Assignments
For each course, you need to complete one assignment on a topic which will be given to you by the tutor. Usually, you can choose from several topics provided, e.g. a choice of 3 or 4 topics. Please select a topic which is easy for you to discuss. Don't forget name the references you use. As opposed to your portfolio, in most cases you will receive feedback only at the end of the term, when results are announced.
It can be a good idea to start your assignment work on the first day of studies. You can keep adding to it every day until you complete the subject. You will be given a certain limit which you should not exceed (1000 words, for example).
The exam (The MCQ)
Finally, there will be an online exam. The exam dates will be announced 1 week before it starts. Usually, you have a period of 48 hours during which you may sit for the exam at any time. Typically, the exams last for 1 hour. The exam is an open book exam, meaning you may use any material you have available. Of course, using your own notes is a huge advantage, but might want to quickly google some additional facts. The questions will cover the same topics discussed in the forum. If your tutor has sent some slides for his or her lecture, please read them thoroughly.
Most of the time the MCQ will be a score of correct answers out of 20 in total. For example, you may be expected to get 12 out of 20 to pass. Of course, each University will set its own marks.
Find and compare 12,877 distance learning study programmes
Now it's your turn!
Hope all this information will be of help and encourage you to take up the distance learning programme of your choice. Wishing you all the best in your Distance Learning experience!