I am Skirmante Petraitiene, 43, from Lithuania. I teach English for teenagers and adults. I work in a gymnasium (high school) and in the educational centre of my town as a project coordinator. I also participate actively in educational European projects.
My personal beginning in Distance Education
About seven years ago I started several partnership projects for adults and teenagers in which the idea of distance learning arose. It was only the very first step, but we learnt a lot from the experience of our international partners. As I am very curious person this first experience inspired me to look for more possibilities to learn about distance learning - and how we can apply it in my institution and school.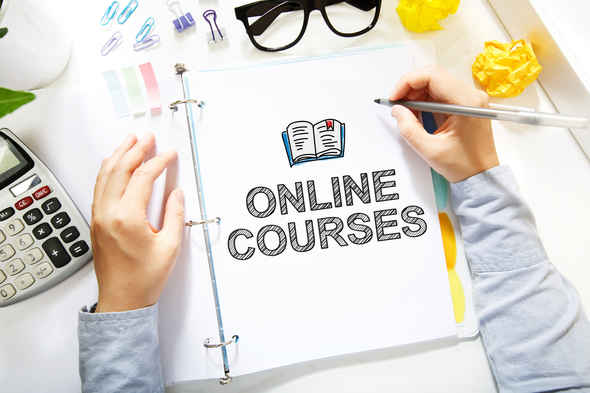 Spreading Distance Learning and learning from others
Implementing a bit later a Grundtvig partnership project we involved 19 secondary school teachers in the programme to exchange our experiences. Like this, everyone started to learn more about teaching methodology from their European colleagues and found new ways how to implement these experiences in their own institutes. Today I use Moodle platform with my students at school. It is very convenient and effective when I cannot have classes at school.
View and compare 27516 distance learning programmes
Becoming a distance learner
My professional distance learning experiences encouraged me to also look for distance studies to improve my own skills. Distance learning is my first choice because it is very convenient when you do not have the possibility to be in a lecture or class – and even if you have a job, you can do it in your free time. Distance learning provides everyone with the possibility of lifelong learning in any educational institution around the world.
That is why some years ago I decided to develop my skills and started looking for the programme of arts and humanities or cultures. I'd like to learn these subjects using distance learning. Several years ago I could only find several programmes of applied science which could be implemented via distance learning. Unfortunately, I haven't found my favourite programmes yet. But I hope I'll find in the near future.
A particular challenge with distance education might seem that there are always new platforms which one needs to learn about. This required some extra time in the beginning, but as soon as you understand them, all becomes very easy – and you easily save the time you invested before.
More advantages of distance education
All the work I have done on distance learning help me develop my professional life, gain more experience and save my time (I don't need to go to another country to participate in conferences or seminars). From my professional and private experiences, I'd like to encourage universities and colleges to launch more different degree programmes via distance learning. I hope there could be more successful graduates around the world. More people could study and work at the same time, thus studies, I believe, would be more effective.
Now you!
I would like to invite you to start any programme which you are interested in via distance learning. It surely is a challenge, but manageable – and very flexible and effective for your professional life.